For families that love LEGOLAND and for those planning a first visit, you're probably wondering what's new attractions at LEGOLAND California for 2017. Big plans are in action, with at the head of the new designs. Curious about all that's planned at this kid-friendly theme park this year? Read on for details.
LEGO® Star Wars™ Miniland
Opening March 2017
As Star Wars: The Force Awakens as taken the world by storm, so it has the LEGO world. Accordingly, the LEGOLAND's Miniland is getting an-all new model display based off of the blockbuster movie. It will include these scenes:  Kylo Ren's capture of Poe at planet Jakku; Rey's rescue of BB-8; Poe and Finn's escape from the Star Destroyer Finalizer; the wreck of Finn and Poe's TIE Fighter; Rey, Finn and BB-8's escape from Niima Outpost; and the escape from the Starship Graveyard. The scenes, which are gathered from the first 30 minutes of the film, will have lights, sound effects and animation that will further bring the scenes and characters to life. At 16-feet long, it is the longest LEGO Star Wars Miniland model ever created!
The opening of the LEGO® Star Wars™ Miniland display will open just in time for Spring Break. Plus, it will kick off the fan-favorite LEGO® Star Wars™ Days in March 4-5, 2017.
LEGOLAND® Water Park Expansion
Opening Summer 2017
Little dudes and dudettes can get ready to say "Surf's up!" at LEGOLAND's water park. Surfer's Bay, a competitive water raceway, is part of the new attractions at LEGOLAND California. It's design allows for children to compete against each other as they race down one of six waterslides. In addition, Surfer's Bay will have a new "spray ground" with multiple water jets and plenty of new LEGO models.
LEGO® NINJAGO™ Hotel Rooms
Opening Summer 2017
In an effort to create an even more immersive environment for those who love the LEGO NINJAGO universe, LEGOLAND is creating 18 premium themed NINJAGO rooms. Guests will be able to sleep in the company of NINJAGO characters such as Cole, Nya, Kai and Lloyd. These rooms are replacing the kingdom themed rooms, which will be featured at the standalone LEGO Castle Hotel opening in 2018.
This is the latest on the new attractions at LEGOLAND California for 2017. Get a head start on your travel plans by purchasing discount LEGOLAND tickets through Reserve Los Angeles. Now through March 31, 2017, you can save $28 off gate price. On top of that, you'll receive a 2nd day free to LEGOLAND plus admission to SEA LIFE Aquarium. Best of all, this incredible deal is cheaper than a 1-day LEGOLAND-only ticket.
Purchase this amazing deal to save while you discover all that's new at LEGOLAND California in 2017!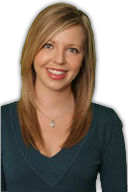 Ashley is Reserve Direct's travel expert, visiting Los Angeles to find the best travel tips, money-saving deals and insider information. With over 10 years of experience in first-hand-travel adventures, she shares her stories, advice, and current events to help you stay in the know.